You really don't want to put all your eggs in one basket... or social media platform... if you don't control it... who knows how it will change in the future!  Get out there and get connected!
Really nice article from the folks at http://sproutsocial.com/insights/
I'm sure it won't be the last article from them that you will see here!
So, you've been Tweeting a while and you know the difference between a DM, and an #FF (that's Direct Message and Follow Friday – just in case!)
Your influence on Twitter is growing, and your business is getting more attention than ever. But Twitter, as you've probably discovered, is only one piece of the social media puzzle. Mastering one network is fine, but your customers are everywhere.
Perhaps it's time to expand your sphere of influence and engage in these other highly effective social networks: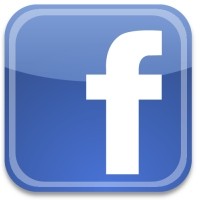 Facebook
Once a private, friends-only network for college students, Facebook has expanded to become the largest social media platform in the world with nearly half a BILLION users.

As the community has grown, many of the once-rigid gates that made other users inaccessible have come down, creating many opportunities for businesses to make their presence known.
Many companies have established free, easy-to-use 'Fan Pages' (now known simply as 'Pages') to represent their brand, similar to the way a website represents their brand on the world wide web.
A Facebook Page can be customized to include any information you wish to highlight about your business and there is plenty of opportunity to link to your other social media profiles as well. Perhaps the best feature of Facebook Pages is the ability to track and measure detailed information about how your visitors are interacting with your brand.
This can yield powerful insights into what type of messages, information and offers are resonating with your potential customers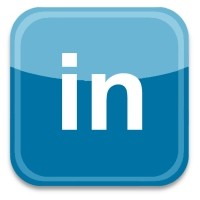 Linkedin
Linkedin is widely regarded as 'Facebook' for professionals. There tends to be less frivolous information listed and shared on Linkedin and it's extremely important for your business to be represented there.
Often, individuals or companies wishing to do business with you will check to see if you have a profile on Linkedin to get a more detailed picture of your background, your professional credentials, who and how many people you have working for you, and whether or not you are recommended by other professionals.
Linkedin has recently expanded their live status updates to resemble status updates from Twitter. In fact, you can cross post status updates between Twitter and Linkedin to make sure that your message is heard across both platforms
(*TIP*: Don't automatically link your Twitter updates to your Linkedin profile – only cross promote tweets and information that will be useful to your target audience!).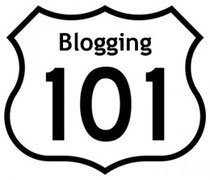 Blogging
Creating and maintaining a blog is an ideal way to keep your customers and others updated on what you're doing. You can inform, entertain, persuade, comment and reply in a more detailed way than Twitter's 140 characters allow. Generally, readers on a blog will be far more engaged than the majority of your Twitter followers.
Getting started with a blog is not as hard as you think. Many services provide FREE online blogs; among the simplest are Tumblr and Blogger, but for a more professional and customizable look, WordPress is perhaps your best option.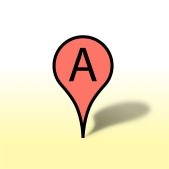 Location Based Social Networks

Location-based services are becoming the rage as more and more consumers adapt to the smartphone lifestyle. Applications like Foursquare, Gowalla, Yelp, Google Places, have all applied geography to business in a way never seen before.
These tools give consumers everything from yellow-page information to reviews, and businesses are jumping all over this new opportunity to stand out. Depending on the nature of your business, staking your claim on these services can be a valuable addition to any social media campaign.
On Foursquare, for example, Starbucks locations offer rewards in the form of discounts to the 'Mayor' of each establishment, that is, the one who frequented their location and told the most people online about it. Mayors can be ousted and replaced, leading to intense competition for deals and giveaways and increasing the likelihood of additional customers frequenting that business.
Extend your Reach…
The social media platforms listed above are among the most popular social media destinations on the web today. But it is not a static or a definitive list.
It is important to know your audience and to maintain a social media presence in the online communities frequented by your potential customers.
This Article from:
http://sproutsocial.com/insights/2010/10/beyond-twitter-a-well-rounded-social-media-strategy/

If you liked this post, please leave a comment. Let us know your preferred social media networks.