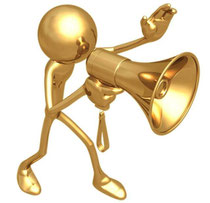 Marketing these days is far more that just sticking an ad out in a newspaper... it's about getting your business involved in your community and building relationships both in person and online!

And if you are thinking, "I don't need to know anything about marketing! I don't run a business!"

Think again!

Everything we do these days is about making connections. Whether you are at home with the kids or working at a minimum wage job or even an executive career. Promoting yourself will build your connections and network of friends and joint venture partners. If you developed that relationship... when you need a hand you can call on your network to help you out.

Your network can help find you a job, a house, a babysitter, a new partner, a new business, or even just a new friend!

Dream Big, with a little marketing anything can happen!
Do you spend enough time marketing "You"?