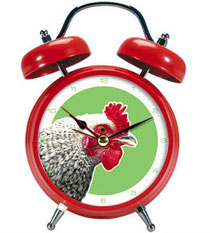 Sometimes list of things are handy when you know you really must get everything on them done.
What if you had a list for everyday... that was the same list.  Getting successful in business is about consistency everyday getting the things done that need to get done.
Here is a great To-Do list from Jeffery J. Fox from his book "How to Make Big Money in Your Own Small Business"
Exercise
Reach out to new customers
Contact existing customers
Sell to existing customers
Achieve one important objective
Execute a marketing event
Do one important task
Train an employee
Listen to all employees - Talk to them
Inspect product quality
Inspect work on delegated tasks
Review progress to goals
Return all calls
If you make it through this list every single day then you are doing something that will have longterm positive results for you, your business and your employees!