Episode #8
Numbers have a lot more to do with your financial forecast than you thought!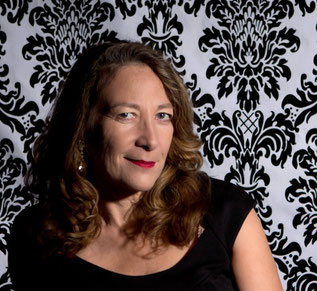 Come join us and listen in as we will be peaking with Jen Duchene, Success Astronumerologist, Akashic Healer, Transformational Leader, Speaker and Author.  Jen helps women live the promise of their purpose and create their own joyful, soulful version of Success.
Through her mastery of metaphysics, deep intuition and no-nonsense compassionate clarity, Jen guides her clients along the Success Path by helping them uncover their most powerful abilities, release emotional weight, and change lifelong patterns that no longer serve them so they can manifest what they truly desire in their personal and professional lives.


After 30 years as a successful interior designer, speaker and best-selling author, Jen crossed the invisible barrier of self-awareness to step into HER true Success Path. - to work with the sacred "interior space" inside each one of us.

Now embracing her lifelong passion and intuitive gifts, Jen offers her clients a rare mastery of both Astronumerology and Akashic Healing. Through this powerful blend of ancient wisdom, Jen helps her clients fast-track healing to change lifelong patterns that don't serve, and to create an action plan for Success in their business and personal lives.

Get ready for Jen's delightfully edgy charm. But don't be fooled – when she comes out with the eye-opening magic of the Truth, you know in your gut that something important has shifted in your life!
Jen hosts a free monthly call first Tuesday of every month that illuminates what is in store for all of us and includes tips and a special healing.
Folks can sign up here to get the notifications and recordings
www.jenduchene.com/monthly-success-circle

She posts daily Facebook updates on what the numbers are revealing as well as sharing wisdom from the Akashic Love Field (affectionately known as ALF)
www.facebook.com/Akashic7

Jen offers our listeners her gift, "8 Steps to Success by the Numbers".  Go to her website www.jenduchene.com/8-step-number-magic and download her free offer!
Click the thingy below, to hear the show!
Our next Live show will be at 1:30 pm PST May 14th!
Please Do Share! Your friends will thank you, and if they don't... I do!!
Click the Comment Button Below to Leave Your Comments!