Episode #11
living Frock-alicious is living FREE!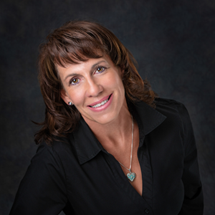 Jo Dibblee once a frock-master was in hiding for 35 years - she was a key witness in a murder investigation.
Out of necessity she wore frocks of protection and lived in disguise. She lived in constant fear of being discovered by the man who had vowed to finish the job; the man who had sexually assaulted her and went on to murder Susan.
She would not reclaim her life until 2012. Although she strove to stay under the radar she was awarded internationally on several occasions. Most recently in 2014 she was awarded by Readers' Favorite the bronze medal in True Crime for her memoir; Frock Off: Living Undisguised.
Described as ever the optimist she is scrappy, a fighter for justice and the people she serves. She has been featured on Canadian media nationwide.
Please join me today at 1:30 for an interview with Jo Dibblee the stunning founder of the Frock-alicious events.  She helps people discover the attitudes beliefs and disguises that have been holding them back from living their lives completely and joyfully.
Tune in today to find out what's been holding you back and how to let go of it and live your life abundantly.
Listen in to hear how to get Your Frock Off!!
LIVE Broadcast June 11th from 1:30 to 2:30 pm PST or catch the recording here in just a couple days.
Our next show will be at 1:30 pm PST June 25th!
Please Do Share!
Click the Comment Button Below to Leave Your Comments!