Episode #13
Work for Love, but don't forget to think about the money!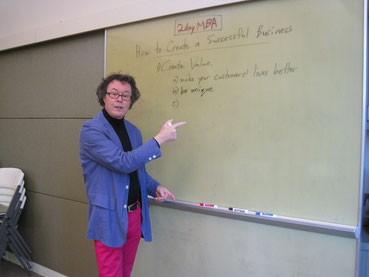 Have you ever wondered what people study when they go to college to study business?  
They study how to manage a big corporation!  But that is not going to help you start or grow a small or medium-sized business. 
That is why Jaimze Dunn created BizCollege to focus on giving small business owners a hands-on, academic-free approach to helping you build and grow your business.  
Jaimze has over 20 years of real-life business experience.
"James makes learning about business fun. He is an amazing teacher because he not only has great content to share but listens to students with respect and encourages them to develop their own business ideas."
-- Jan Culp, Culp Consulting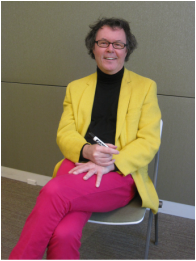 Jaimze has had a few successful small businesses in the areas of art, education and travel, but he's had a lot more business failures than successes, and that's where he has learned the most about what to do and What Not To Do in business.  James has taken these lessons and used them to work with over 3,000 small business owners in Seattle during the past 9 years.  
If you are unsure of how to move your business forward, Jaimze will work with you to identify the road ahead, how to best navigate that road, and how to end up safely and profitably at your business destination. 
Tune in today to find out what failure can teach you and to keep your eye on the money while you are working your passion!

To learn more about Jaimze and the BizCollege go to www.BizCollege.org
Watch todays show!
The LIVE Broadcast was Sept 10th at 1 pm PST
Our next show will be at 1:30 pm PST Sept. 24th with Michelle Cameron Coulter!
Please Do Share!
Click the Comment Button Below to Leave Your Comments!