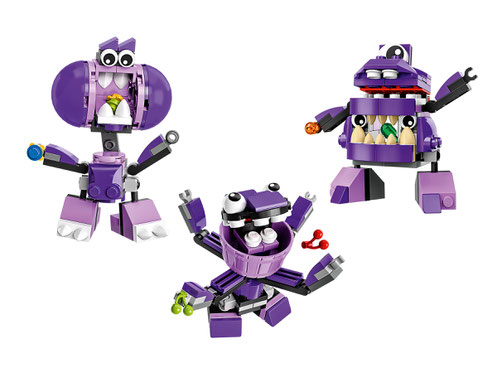 Lego sets are always a great source of inspiration.
I'm always inspired from other sets. Quite often I'll find a set I think is cool, download the instructions from the Lego Website and start building. I won't have all the parts of course but that's where you have to get creative and build it how you want it to be.
Go HERE to explore Lego's Building Instructions page.
What's are your favourite sets?
Lukas has been keen on Mixels for years and is always scrounging parts from everywhere to build new Mixels that we've never seen before. Some from sets and lots and lots from his own imagination!
---
Our building project for this session is to build a Virtual Brick Background!  With all of us spending more time in the virtual world these days it just makes sense to create your very own virtual background from Lego Bricks!
I've got some samples below created by Claire Nordlow Boyd who has some super Virtual Brick Backgrounds to inspire you.
You can check out more of her brick work on Instagram @ClairenBricks
If you are using a baseplate to build on it should be at least 16 studs wide by at least 12 studs high to take a good photograph of. If you are building vertical like the examples below then it should be about 30  studs wide by about 15 bricks high.
Try to keep the designs simple and clean for best results.
---
Below is a couple sets of instructions from Lego of a couple of Lukas' favourite Mixels in case you want to try building your own Mixel!
Thanks for joining us... do invite your friend for next weeks show!
---
---
Also if you didn't grab the Activity Sheets from the Show today you can download them right here!
---