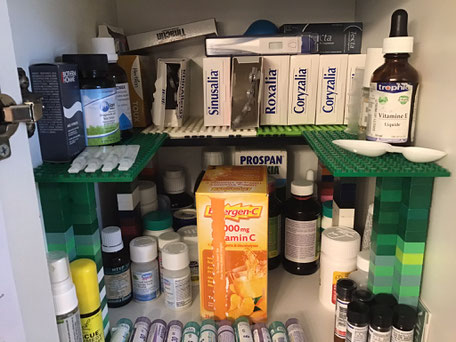 What can you build out of Lego® Bricks that you can actually use. A pencil holder is useful, maybe a plant pot! How about an umbrella... hmmm maybe not!
So I've had some time to work on this over the last few months. I realized that I would love a little shelf in our medicine cabinet because I can never see what's in there. It was impossible to reach all the small bottles and things. So I built a nifty shelf. It's not exciting but it was fun to do and it is super useful. 
The next project that popped up was a bird feeder for our 4 new little Silkie chicks.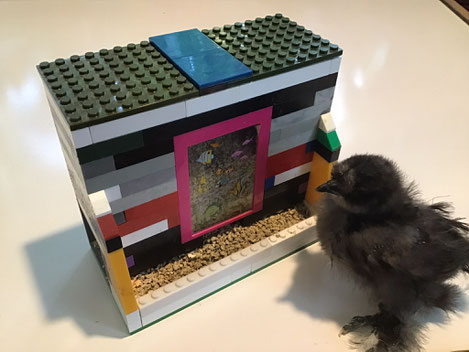 Chicken feeders are kind of expensive and  generally pretty big. We needed something small and easy to use that the birds wouldn't get in and kick their food all around. Lukas and I each tried building one, just to try out different designs. Again it was a lot of fun and took some engineering to get the food to flow down properly without spilling out all over the place. We also had to keep in mind that it needed to be safe for the chicks so they wouldn't get their heads stuck or foot trapped inside. Came out pretty good as you can see in the picture.
When you are thinking about what could you build that would be useful, think of the things that have been annoying you.  Perhaps your phone or tablet is always falling over when you are using it to watch videos or participating in online video calls. Maybe you could build a stand for your phone or tablet. Perhaps you have pencils and pens scattered everywhere and a pencil holder is just what you need. Maybe you need to build a dice roller for playing board games. Maybe a stand for your headphones and wires to hang up so they aren't dangling everywhere. And who couldn't use a lego shelving unit to hold all those mini-figures?
Whatever it is... maybe you can build it out of your Lego® bricks... maybe not, but it is fun to try!
If you Google; Lego Useful Things, you will find an endless supply of cool ideas to make your very own useful things!
---
Below are some instructions from Lego for building some cool useful things.
---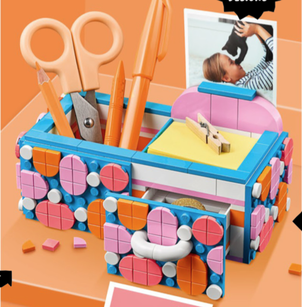 Having custom desk organizer is always a great thing. Plus you can keep building on to it as you discover other things that you might need.
41907 Desk Organizer DOTS.pdf
Adobe Acrobat Document
2.9 MB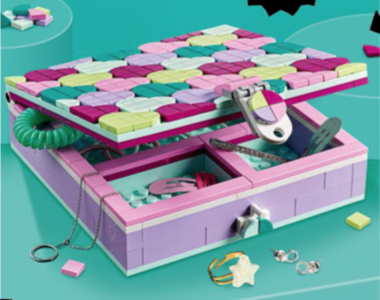 Instructions for a very nice jewelry box. Use this a a place to start from. Maybe you can build it into a treasure box. Maybe a box for holding Pokémon cards, coins and the counters.
41915 Jewelry Box DOTS.pdf
Adobe Acrobat Document
3.1 MB
---
This weeks Activity Sheets download it right here! 
June 9th Brickish Crossword Puzzle
June 9 Crossword.pdf
Adobe Acrobat Document
239.8 KB
---
 If you have ideas for awesome puzzles, games or activities that you would like to see, please contact us with your suggestions.
Thanks for joining us... do invite your friend for next weeks show!
I'd love to see what you create, so post your builds on Our Brick Room Facebook Group.
---
If you haven't joined us previously in Our Brick Room and you what to participate in the our Interactive Online Show, Click the Button below to Register!
Every Saturday at 10am PST.